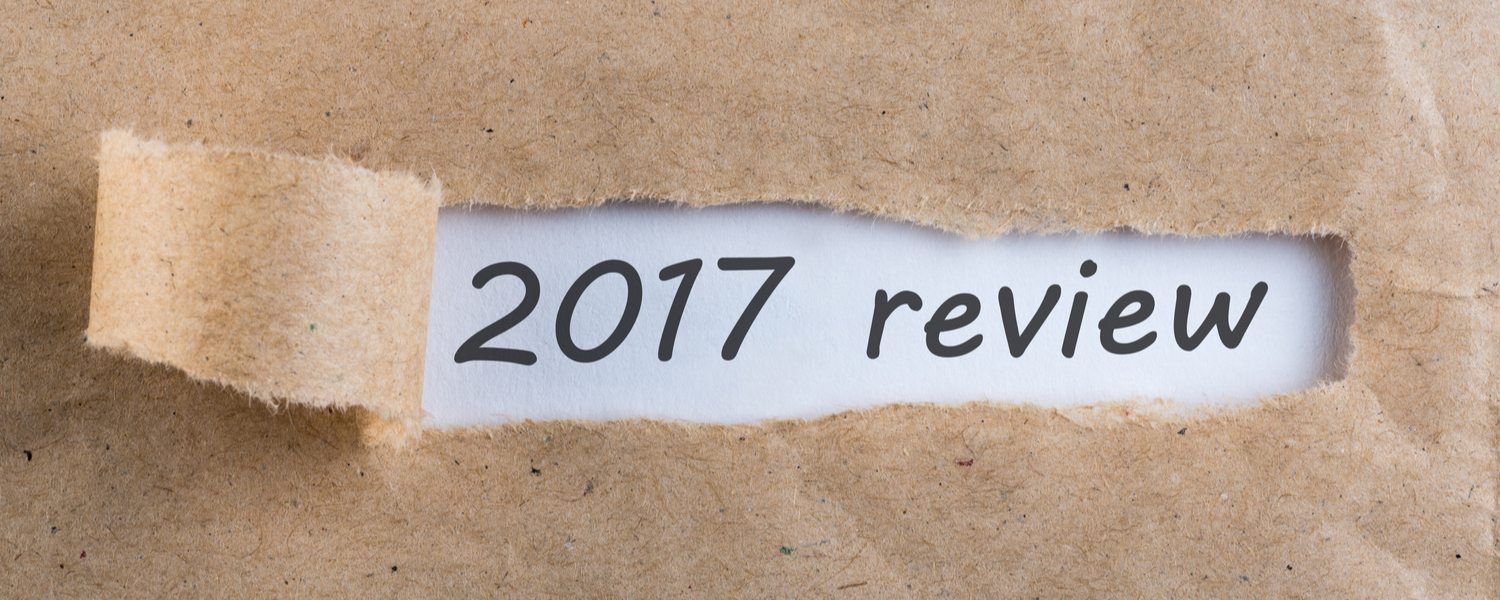 2017 has been the year of Bitcoin and altcoins.
During the year, over 100 cryptocurrency-based hedge funds were created. The crypto market cap surpassed half a trillion dollar. There were billions of dollars which were raised through ICOs, and there was a continuation of the move to decentralize the internet.
Finally this year, Bitcoin gained a hold as a legitimate asset. It also earned legal classification, like in Japan and many other countries, Bitcoins and other cryptocurrencies become the basis for futures trading on major exchanges and hedge funds.
During 2017, Bitcoin was called a "fraud", as it grew to extreme heights. Also a year of huge profits, massive volatility, and great innovations.
The Bitcoin Journey
This year was a phenomenal year for Bitcoin, in many respects. It was especially true for 'hodlers' who began the year with BTC tokens and held them. A single BTC token on January 1, 2017, was worth approxiamtely $970. During the last weeks, BTC tokens maintained a value between $16,000 and $17,000 per coin, an over 16-fold increase.
Several factors can be attributed to Bitcoin's growth. In Q2, Japan's passage of its Virtual Currency Act legally legitimized Ethereum and Bitcoin as forms of payments for the first time in the world. The value of both of these coins increased significantly following the VCA. This, in turn, prompted unprecedented worldwide interest in crypto investing.
BTC's value was pushed up higher by the announcement of the Bitcoin Cash fork in Q3. This essentially awarded BTC holders with free money in the form of BCH token. The final big push became in Q4 with the announcement that the CME and CBOE exchanges would be offering BTC futures trading by the end of the year. This decision didn't come without a share of criticism.
In addition to the huge increase in value, it is arguable that Bitcoin's role changed from digital cash to digital gold, from a network functioning principally as a means-of-payment to a storage of value to hold onto.
In countries like Zimbabwe and Venezuela, which both faced wide-spread economic crises this year, the function of Bitcoin as both as a means of storing value and a form of digital cash acted as a haven for individual economic preservation. On Golix, the Zimbabwean exchange, Bitcoin was being traded at the high rate of almost $14,000. This amount is approximately double its value at the time in the rest of the world.
Also, Bitcoin's functional role has been fueled in the ever-contentious debate as to how to the solve the scalability problem of Bitcoin. Those who believe that Bitcoin should be a digital cash have been looking, more urgently, for an answer to the problem. These people even argue that "the real Bitcoin" is the Bitcoin Cash network. This is because of its capabilities for quicker transaction confirmation.
There is an argument by those who see Bitcoin as a long-term investment that by upgrading Bitcoin's software the network can process more transactions at once, making BTC's value more volatile. They hold that a network that is faster would increase the risk of huge sell-offs. This could make Bitcoin more susceptible to market manipulation.
Bitcoin forks
The debate about scalability led to two forks in Q3: the SeqWit soft fork which split BTC transactions into two segments, which allows them to be confirmed faster, and the hard fork that led to Bitcoin Cash's creation.
In Q4, there was a sudden rush of BTC hard forks that appeared. It seemed that there was a realization that the creation of a BTC-forked coin was a simple way of creating a 'pre-pumped' coin that could be sold off quickly onto exchanges for a profit. Some of the hard forks that are scheduled for late 2017/early 2018 are Bitcoin Diamond, Bitcoin Silver, Bitcoin Uranium, Bitcoin Diamond, and Bitcoin Platinum.
Altcoin's Rise
As successful as Bitcoin was during this years with regards to the rise of its valuation, the altcoin market cap as a whole increase at the beginning of 2017 from $2.2 billion to over $350 billion at the time of writing.
Cryptocurrencies like Dash, Ripple, Ethereum, Monero, and Nem multiplies in value as much as 100-fold during the year. Also, some of the altcoins gained legitimacy as platforms for institutional use.
The Ripple network, for example, has been adopted by financial institutions around the world as a method of transferring value. Dash has been integrated as a method of payment into hundreds of online stores.
There are already thousands of altcoins. New coins are being developed all the time. The market cap of cryptocurrency as a whole may have just passed the half a trillion dollar mark. However, the ever-expanding altcoin market indicates that a new milestone could take its place soon.
T&C's apply to each of the offers above, click "Visit Site" for more details.

Advertiser Disclosure: TopBrokers.Trade is an independent specialized comparison site funded from the referral fees from the sites that it promotes. TopBrokers.Trade receives compensation from the brokers' sites and advertisements it features. Thanks to this compensation, we can provide you a free comparison tool. TopBrokers.Trade is not able to display and feature information about all the available broker sites or broker site offers.

Risk Warning: Users should be aware that all investment markets carry inherent risks, and past performance does not assure future results. Trading of any kind is a high-risk activity, and you could lose more than you initially deposited. Please be sure you thoroughly understand the risks involved and do not invest money you cannot afford to lose. Your capital is at risk.